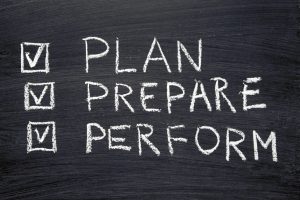 4 Keys to a Successful Launch
By Greg Nutter
No matter how many years you have been in business, the process of launching your next solution is both exhilarating and anxiety-producing. As you sign up new resellers, deliver your training presentations, and look for the orders to roll in, the wait can seem endless.
Most companies know that in hiring a direct sales rep, it will take at least three to six months of daily learning before he or she starts generating revenue. However, when the same company contracts with a reseller, they often expect the partner to begin signing deals after little more than a one-hour PowerPoint presentation!
If the partner looks like the right fit, is provided with a good margin, and the market demand for your solution appears strong, why would it ever take months for orders to start flowing in? Anytime this happens, you undoubtedly scramble for reasons why things aren't working out. Maybe the partner wasn't as capable as once thought? More likely, they weren't given everything they needed to truly be successful.
How do you know, then, if and when your launch will be successful, and how can you discern that you're ready for the successful initiation of channel revenue?
What Truly Defines a Successful Channel Launch?
The definition of a truly successful launch is transferring all of the knowledge and expertise necessary to sell, deliver, and support your solution. If executed properly, the reseller will progressively become more successful. If done poorly, revenue won't flow, and you'll incur all kinds of extra costs, either through doing things the partner was supposed to do, or by fire-fighting problems, because things weren't done properly in the first place. Either way, a poor or incomplete launch program will rarely deliver the revenue growth and reduced costs that you had expected.
A successful, channel-friendly launch program has four key components:
1. Gap Analysis
When selecting partners for a particular solution launch, you should be using a partner profile to tell you what kind of partner to recruit – and what kind of partner not to recruit. Very rarely will you find a partner that is a 100 percent fit. If you often do, perhaps your profile is too loosely defined. If the partner has most of the qualifications, you may want to sign them up anyway, provided you identify the gaps and gain agreement on an action plan to fill them. Ideally these gaps are skill-related, which can be resolved either through supplemental training or hiring new staff.
2. Knowledge Transfer
There are seven functional areas requiring knowledge transfer: sales, pre-sales technical, marketing, implementation, support, administration, and management. While most vendors do an adequate job at product-related training, what suffers the most is often true selling training; including who will they call on, what business problems will they look for, who will be involved in the purchasing decision, and how will they differentiate from alternative solutions at a business level. Many savvy suppliers are now realizing that this kind of training provides the greatest impact on channel success over almost any other kind of program. In addition, since the channel has only so much time to allocate to training, you'll have more luck transferring the knowledge in a phased approach. Start with just enough so that they can engage a customer without fear of failure, and roll out more training as they proceed through the sales cycle.
3. Supporting Tools
Just because you've provided the reseller partner with information, doesn't mean that they understand it, remember it, and know how and where to use it. To help them on this journey, you'll need to develop tools that support them through every stage in the solution selling and delivery process. Channel reps often decide whether they'll promote your products based on the quality and completeness of your partner programs and tools versus the whiz-bang features of the product. If your marketing team is not as experienced on how partner requirements differ from direct sales, engaging expert guidance can be a critical factor in making your product the reseller's "lead offering."
4. Kick-Start Programs
The most successful partner initiatives have programs that "prime the pump." Providing partners with leads or other customer engagement opportunities are highly effective at getting the ball rolling. Spiffs, contests, or other purely monetary based programs might seem like the best way to get reps pitching your product, but putting them in front of a live customer will get you far more success.
Beyond these four components, it's important to remember that someone needs to be assigned the role of "launch owner" to ensure all elements are executed. Treating partner launches as a part-time, ad-hoc activity is a recipe for failure.
Warren Buffett once said, "You only find out who is swimming naked when the tide goes out". In a hot market with little competition, a company can do quite well with a mediocre launch program. However, there almost always comes a day of reckoning and that's where a solid program will be your best friend.
******
Greg Nutter is a Principal with Soloquent Inc. (www.soloquent.com) where he works with small and mid-sized organizations to develop and implement strategies that enhance the performance of their direct, indirect and multi-channel sales organizations. He has over 25 years of sales, marketing, channel, management and consulting experience, primarily in the manufacturing, distribution, services, and technology industries.  Got a comment, got a question, got a problem? Send Greg a note at gnutter@soloquent.com