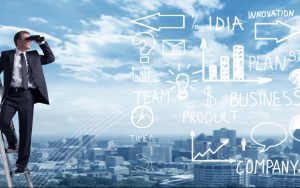 We Don't Have Enough Resellers!
By Greg Nutter
Many organizations understand the value in developing high-performing reseller channels, including lower costs, access to new markets, greater scale, and more tailored solutions. However, truly successful channels – the ones that are self-sufficient and continue to grow revenues – still elude most.
In my work with vendors who are seeking ways to drive reseller performance, they often point to one of three main reseller channel problem areas:
We don't have enough resellers
Our reseller sales aren't growing
Our reseller program cost too much
As Einstein was fond of saying, "Doing the same thing over and over again, and expecting different results is the definition of insanity." When channels aren't meeting performance expectations, the key is to do something differently.
In our Driving Reseller Performance series, we'll explore each of the problem areas above, across three different blogs. For Part One, let's focus on the first common problem area – a lack of resellers.
Problem Area #1: We Don't Have Enough Resellers!
For those who have had the chance to go fishing with any regularity, it can be said that there is a lot more to the experience than just casting a line into a body of water. Success is reliant on a combination of variables – equipment, location, weather, luck, etc. – coming together in a magical formula. Fail, and you'll be stopping off at Long John Silver's for a taste of the sea.
The development of high performing reseller channels, too, is a lot like fishing. To succeed, each vendor must become proficient at locating where their ideal partners are swimming; then, using the right recruitment tools as bait, they cast, troll, and catch the reseller that matches up with their profile (and release any that don't fit the bill)..
At a high level, there are four stages involved in building a successful reseller channel:
Program Definition
Recruitment
Partner Enablement
Partner Management
Lack of resellers is often due to problems related to Program Definition or the Recruitment Stage. Since Program Definition is the fundamental, strategic definition of our channel program, any mistakes here can cause problems downstream.
Properly defining our channel program to avoid challenges later starts with answering the following questions:
What markets do we want to target – and with which of our offerings? How big is the opportunity they provide – and how easy are they to access?
What do we want our resellers to do – market, sell, close, fulfill, implement, support? What will we do?
How will we position the resellers versus our other channels – direct, web, etc.? Will there be channel conflict, and how can we avoid it?
What is the business model? Are we offering a fair return for what we are asking the partner to do, the investments they will need to make, and the risks they are taking? How well do we know this? This article by Successful Channels provides a deeper dive into the world of an unhappy reseller.
How will we resource our channel program? What people, skills, programs, and tools do we need, and is there a budget available for them?
Once your program is defined, turn your attention to the Recruitment stage, which requires a combination of program development and operational execution. The key elements you need for recruitment success are the following:
A partner profile – what does my ideal partner look like?
A partner value proposition – why would a partner invest their time in our program? Remember, this is very different from a customer value proposition, which is all about why a customer would want to buy your offering.
Recruitment tools – similar to sales tools, but used to source potential partners, these allow you to validate a prospect's match with the partner profile, and explain (convincingly) the value proposition.
Once you've built your tools, then it's down to Sales 101. You'll need a dedicated recruitment effort and resources to generate leads, manage sales cycles and close deals – just like you are selling your product. One of the biggest mistakes is to treat recruitment as a part-time or ad-hoc endeavor. Part-time partner recruitment is about as successful as part-time selling – it won't work; especially for complex offerings.
 What should you start doing today if you want to increase your number of successful partners?
Revisit your Program Definition – are changes needed?
Look at your Partner Profile and Value Proposition – are you targeting partners who are highly likely to be successful? Is your partner value proposition message clear, compelling, and differentiated?
Look at your Partner Recruitment tools – are they complete and compelling? Back-of-the-napkin opportunity briefs don't cut it anymore, and they say a lot about the vendor's ability to support the reseller. Now is the ideal time for a refresh.
Decide how you are going to resource the effort – this includes building the tools, running the program, and operational execution. Keep in mind, someone with executive level selling skills must lead the effort and be able to allocate dedicated time. If you don't have the resources in-house, look at contracting with someone who can provide added bandwidth.
A wise angler once said, "there are two types of fisherman – those who fish for sport, and those who fish for fish." Driving reseller performance should focus on fishing for fish. That is, if you're trying to catch the right reseller, you'll need to provide yourself and your team with optimal bait and equipment and enough time in the boat to make the catch. Until next time, may your lines be tight, and your breakoffs and shake-offs few.
Next up is Part Two of our three-part Driving Seller Performance series, where we'll focus on resellers who don't sell enough, and examine, in detail, two common reasons why they're not performing to par.
******
Greg Nutter is a Principal with Soloquent Inc. (www.soloquent.com) where he works with small and mid-sized organizations to develop and implement strategies that enhance the performance of their direct, indirect and multi-channel sales organizations. He has over 25 years of sales, marketing, channel, management and consulting experience, primarily in the manufacturing, distribution, services, and technology industries.  Got a comment, got a question, got a problem? Send Greg a note at gnutter@soloquent.com