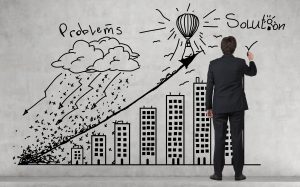 How Outside Help Can Make a Big Difference
By Greg Nutter
The philosopher Émile Chartier once said, "Nothing is more dangerous than an idea, when it is the only one you have." When it comes to reseller channel performance, it's usually the lone idea that gets implemented – often, with unexpected and costly consequences.
While a direct sales channel appears more straightforward (hire good sales people, tell them who to talk to and what to say, and then fire those who don't sell), getting a reseller channel to perform requires different strategies, more planning, and considerable finesse. Moreover, since partners often cover more than a single sales territory, hiring and firing resellers can be very costly, and can result in a revenue setback measured in years.
To improve selling performance, most companies now sell in teams, where more collaboration and ideas bring greater odds of success, LevelEleven says. This approach is critical in building sales channels. Unfortunately, deep channel development expertise is lacking within most companies today, so there are fewer opportunities to collaborate and develop the optimum approach. Thankfully, there is a better way to handle reseller channel challenges.
Engaging an External Channels Consultant to Accelerate Channel Performance
One of the most cost-effective ways to rapidly create or improve channel performance is to bring on board an external channels consultant, who can add to the exchange of ideas and greatly increase the odds that the best approach to channel performance will be implemented.
In considering outside channel assistance to cultivate new ideas and enhance performance, here are five key areas where a channel consultant can bring significant value:
1)    Strategy Development
Your channel strategy is the foundation upon which everything else depends. While building a winning reseller channel strategy is an iterative process, getting it at least "close-to-right" at the outset saves considerable time and money, not to mention market credibility. If you're just starting to put your strategy together, or wondering if the one you have might be limiting your success, gaining another perspective can be money well spent.
2)    Programs & Tools
A former manager of mine once asked why resellers need better programs and tools than the direct sales force. I explained to him that to be successful, a direct rep has no choice but to take whatever you give them and create the rest on their own. In contrast, channel reps do have a choice, and they make it by promoting whichever product has the best and most complete programs and tools. If your marketing team is not as experienced on how partner requirements differ from direct sales, outside guidance can help substantially in making your product the reseller's "lead offering."
3)    Channel Program Audits
Companies with an existing channel program may wonder why it has never performed to their expectations. Alternatively, the channel may have been successful, but recently, sales have declined. In this case, you can work with an external consultant to audit key channel strategies, processes, and programs. Then, in using a structured, methodical approach, problems can be quickly identified and action plans can be developed to put the program back on track.
4)    Market Research
One of my favorite sayings is that whenever you don't know what to do, you likely don't have enough information. Independent research can be invaluable in helping you decide which business models to use, which prospective partners to contact, where to make investments, and what kind of support your resellers really need. Good decisions depend on good information – and a consultant can help you get it.
5)    Operational Support
No matter how large your company gets, there are always special projects with tight deadlines – and seldom are there enough skilled people to get the job done. Having access to someone who understands the channel, already possesses the necessary skills, and can help with partner recruitment, program/tool building, or program roll-out can make the difference between making or missing your sales goals.
Which Consultant Should I Choose?
Like most services providers, consultants aren't all alike. Look for one with a structured, methodical approach who analyzes your situation before making recommendations and has practical real life experience with similar sized organizations. Also, there's a huge difference between B2B and B2C channels – and very few consultants truly support both. Borrowing channel expertise can be one of the most cost-effective ways to get your program on track.
******
Greg Nutter is a Principal with Soloquent Inc. (www.soloquent.com) where he works with small and mid-sized organizations to develop and implement strategies that enhance the performance of their direct, indirect and multi-channel sales organizations. He has over 25 years of sales, marketing, channel, management and consulting experience, primarily in the manufacturing, distribution, services, and technology industries.  Got a comment, got a question, got a problem? Send Greg a note at gnutter@soloquent.com